An Overview of the Atkins Diet
Dr. Eric Berg
04/08/2019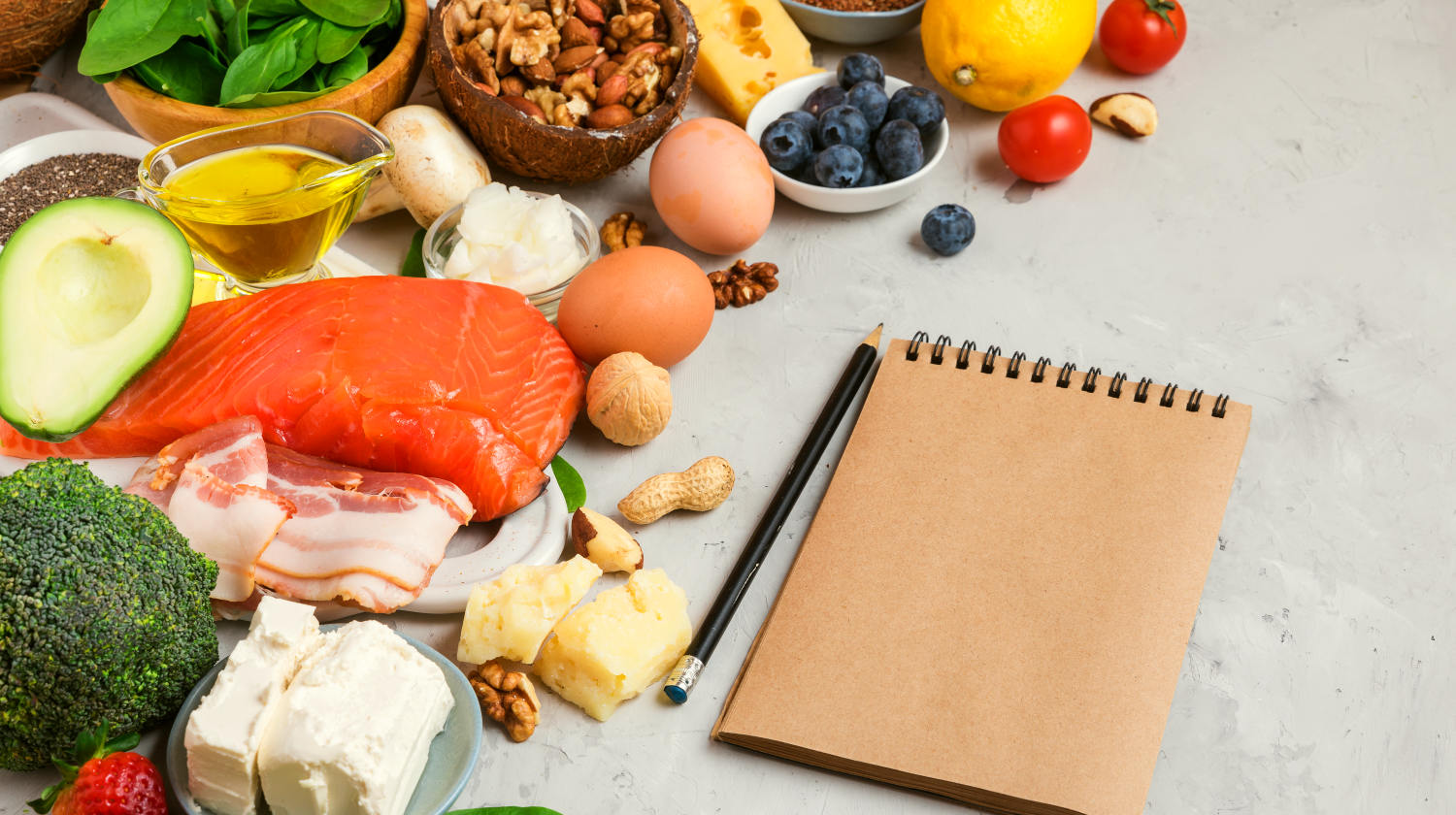 To better understand the Atkins diet, I will give you an overview of how this diet leads to weight loss and how it fares against the keto diet. Read on to learn about the Atkins diet here!
RELATED: Keto Diet for Beginners
In this article:
What You Should Know About the Atkins Diet
Atkins Diet Definition: A low-carb diet that involves four phases of losing weight. A dieter following this program can eat as much fat and protein, as he/she wants as long as eating foods high in carbs, is avoided.
A Brief History of the Atkins Diet
In 1972, Dr. Robert C. Atkins wrote a book about a new diet called the Atkins diet. For over 40 years, people have successfully relied on the diet to reach their target weight, knowing it is one of the popular diets out there. However, the buzz around the Atkins diet plan has faded a bit since the ketogenic diet, another low-carb diet, emerged as a better alternative. The Atkins plan wasn't always popular at the time. When it first came out, it faced a lot of backlash and criticism from the medical community. After some time and as more and more studies were done on its health effects, the diet was proven to be safe.
Health Effects of the Atkins Diet
Some of the concerns about the diet were due to its high content of saturated fat. This claim was later debunked when studies showed that saturated fat is harmless. The other effects this diet has on the lipid profiles involve the elevation of high-density lipoprotein (HDL) while keeping low-density lipoprotein (LDL) levels at bay. HDL is known as good cholesterol while LDL is considered bad cholesterol. This makes the impact of the high-protein diet beneficial or, at the very least, neutral.
The diet's reliance on high protein and fat intake, along with few grams of carbohydrates, results in decreased appetite. Having a big appetite is one of the serious obstacles impeding a person's long-term weight loss progress. By eliminating it, losing weight will be much easier.
The Four Atkins Diet Phases
The low-carbohydrate diet keto, recently overshadowing Dr. Atkins diet, has a fixed plan from start to finish. It's easy. Just eat plenty of fats and some proteins while limiting carbohydrate intake to not more than 20 g per day. The Atkins diet is a little more complicated since it has four phases.
Phase 1: Induction
The Atkins diet phase 1 is induction, and it lasts for 2 weeks. It almost mimics the ketogenic diet in that you're only allowed to eat up to 20 g of carbs or low-carb meals per day. Despite following a similar regimen, this phase doesn't count as keto because your body doesn't enter ketosis. You'll be consuming enough protein from your total calories that the liver will convert to glucose to be used for energy.
RELATED: What Is Keto Adaptation?
Phase 2: Balancing
The second phase is called balancing which involves the Atkins nutritional approach. You're allowed to introduce some low-carb vegetables and small amounts of fruits into your diet, but you must also keep tabs on your carb intake. This phase lasts until you're about 10 pounds away from achieving your dream weight.
Phase 3: Fine-Tuning
Phase 3 is all about fine-tuning. More carbs are allowed during this phase, and it lasts until your optimum weight is reached. If you notice, you'll stop losing weight once you've added more carbs into your body.
Phase 4: Maintaining the Progress
Phase 4 is all about maintaining your progress and trying not to gain back the weight you've lost. Throughout all phases of the diet, you should avoid the following:
Soda
Cake
Grains
Trans fats
High-carb or starchy vegetables and fruits
Starches
While there's no denying that the keto diet is more effective for most people, the modified Atkins diet may still work for those who want to lose weight. But while it's more lenient, it may take some time to work.
Have you tried the Atkins diet? How was your experience? Tell us in the comments section.
Up Next:

Disclaimer: Our educational content is not meant or intended for medical advice or treatment.
Editor's Note: This post has been updated for quality and relevancy.
Tags