The Instant Cure for Plantar Fasciitis
Dr. Eric Berg
01/24/2016
This exercise for plantar fasciitis helps eliminate pain naturally, but you need to do it the right way so it won't come back. Let me show you how to get rid of the pain with this tried and tested technique.
RELATED: Best Stretches For Lower Back Pain
In this article:
The Exercise for Plantar Fasciitis to Remove Pain Fast
What Is Plantar Fasciitis?
Plantar fasciitis is the pain you feel at the bottom of your feet, which is also a common cause of heel pain. It's like a sheath of collagen (connective tissue) that becomes inflamed at the bottom of your feet. This is common among runners who put constant pressure and stress on their feet.
What Causes Plantar Fasciitis?
Normally, plantar fascia, the fibrous tissue at the bottom of your feet connecting your heel bone, and toes, serves as a shock absorber that supports your feet's arch. Any activity that causes too much stress and tension in this area can result in small tears. Repetitive tearing can lead to irritation, pain, and inflammation of this tissue. There are several risk factors to this condition, such as:
Jobs that require walking and standing on hard surfaces most of the time
Excess weight that can place extra stress on the plantar fascia
Foot mechanics, like having a high arch at the bottom of the feet, which affect the distribution of weight, adding stress to the plantar fascia
Aging
What Are the Symptoms of Plantar Fasciitis?
You usually feel a stabbing pain at the bottom of your feet. You may feel a high level of pain when taking your first steps upon waking up. The pain may also occur when you stand or walk for long periods and after performing your workout.
How Your Doctor Diagnoses Plantar Fasciitis
If you feel like the pain at the bottom of your feet causes discomfort in your daily life, you may want to visit your doctor. Your physician will do a physical exam on your feet to identify the exact location of the pain and check for the level of tenderness. They may ask you to flex your feet while pressing on the plantar fascia to check if the pain gets worse. They also check if the affected area has mild redness.
Your physician evaluates the nerve health and muscle strength of your feet as well by checking the following:
Balance
Coordination
Sense of touch
Muscle tone
Reflexes
RELATED: Stretches For Back Pain
How to Treat Plantar Fasciitis Naturally
I'm now going to show you an exercise for plantar fasciitis. This technique is the easiest thing to fix the condition as it can work fast. You can try this on yourself or other people. The thing you need to do first is to rate the pain—10 being severe and 0 being no pain. Do the procedure and re-rate it afterward. The technique I am going to show can be used on flat feet, too.
The worst thing you could do is stretch your calf or massage the bottom of the feet. That tears things down. What you should do instead is stretch the opposite way by stretching your toes downward and then relaxing. This stretches all the muscles at the top of the foot and the shin muscles at the front of your lower leg (tibialis anterior), not the calf. Do this technique about 10 or 20 times.
You can also get on your bed or couch and sit on your feet. Let your butt sit down your heels and press down. You may also put a pillow between your butt and legs while still sitting. What's important is to sit on your heels to stretch the front of your feet. This sends signals to your feet, like an electrical circuit, that promotes relaxation. You can stay in this position as long as you want and then re-rate the pain after.
The Technique Can Alleviate Pain in a Week
This technique is also good for other types of pain at the bottom of your feet. Unfortunately, this is the opposite of what people are doing. If you follow my technique once a day for a week and you follow a good diet plan, the pain would probably never come back. But if you have some systemic problems or arthritis, you need to fix your diet by cutting back on sugar and eating more vegetables.
Are There Any Complications for Plantar Fasciitis?
Yes, there can be complications with this condition. If left untreated, you may suffer from chronic heel pain that can affect how you walk and lead to injury in the back, hips, knees, and legs. If you undergo medical treatments like steroid injections, it can weaken your plantar fascia ligament and may cause ligament rupture.
In many cases, people don't need to undergo surgery for the condition. Physical therapy, like my exercise for plantar fasciitis, can help improve the symptoms. Depending on the treatment, it can also take longer.
How Do You Prevent Plantar Fasciitis?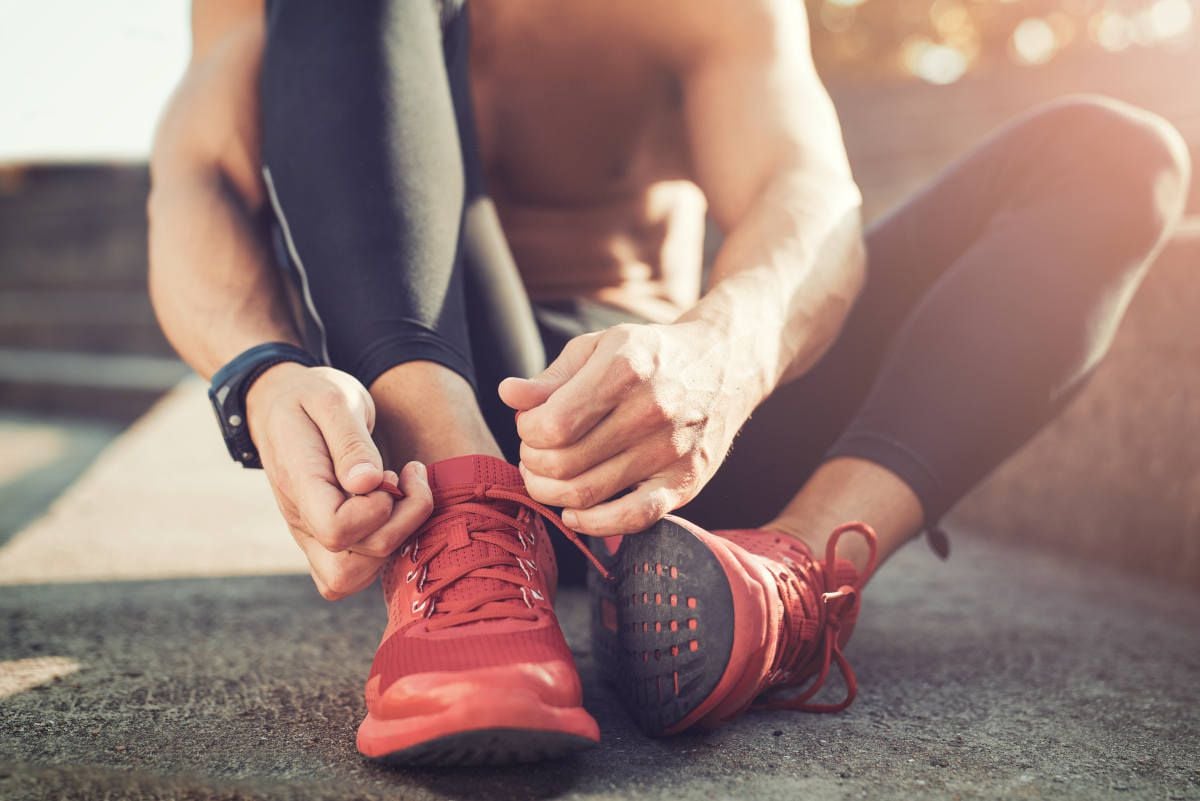 To completely avoid plantar fasciitis, you might need to make some changes with your lifestyle so you won't put too much stress on your plantar fascia. Follow these simple changes:
Perform regular leg and foot stretches.
Avoid high-impact activities that put pressure on the feet.
Follow low-impact exercises such as swimming.
Don't go barefoot on hard surfaces.
Select shoes with proper foot support.
Lose weight if you are overweight or obese.
This exercise for plantar fasciitis can significantly aid you in alleviating the condition's symptoms. If you don't feel any improvements in plantar fasciitis pain and discomfort after doing this exercise, visit your doctor right away as there may be a different underlying cause.
What type of exercise for plantar fasciitis have you tried? How was your experience? Tell us in the comments section below!
Up Next:
Disclaimer: Our educational content is not meant or intended for medical advice or treatment.
Tags