What Happens if You Stop Eating Sugar for 14 Days
Dr. Eric Berg
08/31/2023
Have you ever wondered what happens when you stop eating sugar completely for two weeks? Let me discuss that here so you have a better idea of what that process does to your body. Read on to find out more.
RELATED: How High Blood Glucose Levels Destroy 4 Organs
In this article:
What Happens When You Stop Eating Sugar: Things to Know
1. Loss of Appetite for Sugar
The first thing that will happen is you're going to lose your appetite for sugar when you completely stop taking sugar for two weeks. Why? This is because every time there is sugar consumption, a hormone activates and pushes your blood sugar down, causing a low blood sugar situation (hypoglycemia to some degree). This causes you to crave sugar, but by getting rid of sugar from your diet, you get rid of the sugar cravings, too.
Hypoglycemia Definition: A condition caused by very low levels of blood glucose or sugar, which is common in diabetic people.
2. Decreased Hunger
You are going to be less hungry when you stop eating sugar. Until you complete two weeks without sugar, you won't really know that sugar keeps you hungry all the time. When you give up on sugar, you become a lot less hungry. Why? It's because you stabilize your blood sugar levels.
When you are living off of sugar, the body starts rejecting it because sugar is toxic to the body. That's called Fat Storing Hormone resistance. Your body is blocking Fat Storing Hormone because that controls sugar, and your body limits the amount of sugar inside the cells. Your body does not consider this a good thing at all.
When you give up on sugar, you can reverse Fat Storing Hormone resistance. Not only can your body absorb proper amounts of fuel, but you can also absorb nutrients a lot better when this happens. This is because Fat Storing Hormone resistance blocks nutrients, minerals, and vitamins, which are all essential for the body.
3. Less Fatigue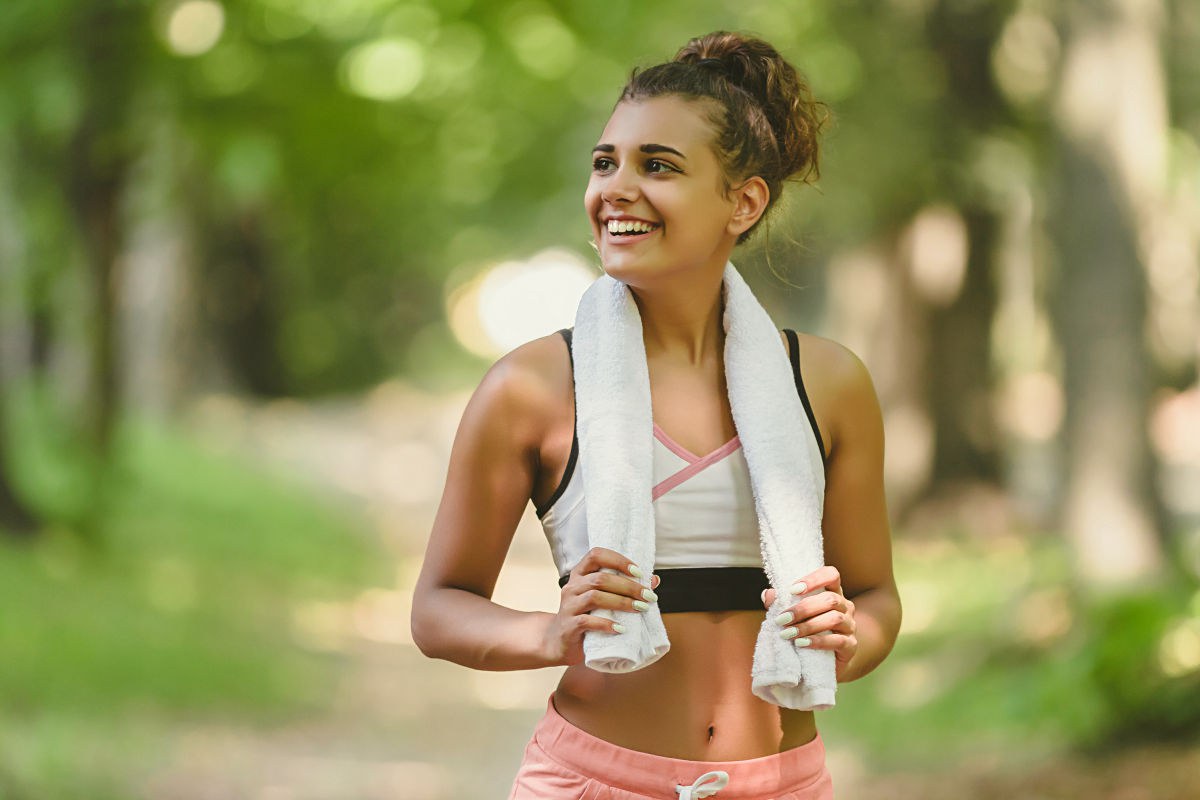 You feel less fatigue, especially after eating a meal, when you stop sugar for two weeks. When you are eating sugar regularly, you usually feel tired after you eat. But if you do two weeks without sugar, you're going to find that you're not going as tired as before after you eat. This means you will no longer have high sugar levels which make the brain tired. You can achieve normal sugar levels easier, which makes your brain awake.
4. Loss of Excess Water and Fat
You are going to lose excess water and fat as another result of what happens when you stop eating sugar. For the first week, you are going to dump a lot of water and some fat from your body, but after that, you're going to be mostly dumping fat. You'll be surprised at how much fluid retention you had. Some people, within one week, can lose up to 13 pounds of fluid. They are holding that fluid around, and that can't be healthy for the heart.
You will start to see your clothes loosening, especially in the midsection. Your waist is one of the best indicators if you are taking in too much sugar. If you reduce sugar intake, your stomach shrinks, but if you eat more sugar, your stomach expands.
5. Mood Boost
You experience a mood boost as an outcome of what happens when you stop eating sugar. If you were grouchy before, you are now going to be a lot calmer and less stressed. Your cognitive function improves as well, so you are going to feel more focused, have more concentration, and be able to put more attention on your tasks.
RELATED: Reasons For High Blood Sugars In The Morning
6. Improved Skin Health
Having no sugar makes your skin look much better. You are going to have less acne, and your skin is going to glow. That is just a reflection of what happens when you stop eating sugar for two weeks. When you consume sugar, your Fat Storing Hormone levels go up, and androgens, a female hormone, goes up, too, which is going to create acne. In a male body, the increased Fat Storing Hormone lowers testosterone. Once this happens, you are going to have other problems associated with low testosterone levels.
7. Less Body Stiffness
You experience less stiffness, too. This means you have less inflammation and pain. What's happening is your body is converting sugar to fat for fuel, and it takes three days of cutting down carbs and sugar to do this. You may experience worsening of the symptoms during this period.
Anyone can actually handle three days without sugar intake and if you take some B vitamins from nutritional yeast and some potassium, you probably won't experience pain and inflammation. It's going to be relatively easy. At the cellular level, you're building new enzymes to run your body using fat as fuel. You have little machines literally changing over to a different fuel source. There is a reduction in the inflammation in your arteries, too. It's going to help you prevent a clot and reduce the risk of stroke and heart disease or attack in the long run.
8. Promotion of Brain Cell Growth
You start growing new brain cells with no sugar. Why? It's because when you reduce sugar, you run your body in a different source of fuel called ketones. Ketones support the growth of your nerve cells.
9. Liver Cleansing
Your liver starts to become clean of fat as well because your body is going to start dumping fat accumulating in your liver, which you can use as fuel. You are on your way to cleaning out your liver, so it's no longer fatty. If you have belly fat and you start developing weight gain, chances are you have a fatty liver as well.
10. Better Kidney Function
You are going to experience better kidney function as an effect when you stop eating refined sugar. Take a look at people with diabetes. The kidney is usually the target for their problems. So, when you cut down the amount of sugar and reduce carbohydrates, you are going to improve kidney function greatly.
Knowing what happens when you stop eating sugar may help you think better about your food choices and nutritional intake and calories. Too much sugar is toxic for the body, and you need to minimize consumption if you want to experience great health benefits. Start reducing sugar intake now and try this no-sugar diet plan for two weeks to experience wonderful results!
What other health benefits of cutting sugar from your diet have you experienced? Leave them in the comments section below!
Up Next:
Disclaimer: Our educational content is not meant or intended for medical advice or treatment.
Tags