How to Use Dr Bergs Keto Supplements to Enhance Your Keto Results
Dr. Eric Berg
03/21/2019
The ketogenic diet has helped thousands of people reach their health goals. Research has shown that this high-fat, moderate protein, low-carb diet promotes fast weight loss. Not only that, but it may also help prevent and even fight dangerous health conditions.
The success people have with keto leaves many people wondering what they can do to boost their results even more. Could supplements be the answer?
Why use keto supplements?
Keto supplements are a fantastic way to help maximize your results while on the keto diet. But, what keto supplements should you use and how do you use them? We want to answer your questions so you can start getting all of the benefits possible from this incredible diet.
First off, do you have to take supplements while on a ketogenic diet? No. Will they make your life on the ketogenic diet a whole lot easier as well as improve your outcomes? Yes. Taking these supplements while trying to get into ketosis will help you overcome difficulties such as the keto flu until you are keto-adapted. They will also help fill any nutrient gaps, increase performance results, help you build muscle, improve digestion, and protect your overall health.
What about exogenous ketones? The keto supplements we will recommend are different than exogenous ketone supplements. Exogenous ketones are ketones like BHB (beta-hydroxybutyrate) pills, BHB salts, and esters. Exogenous ketones are made outside of the body. You take these exogenous ketones with hopes that they will help put you into ketosis. We do not recommend exogenous ketones. Instead, we suggest that you stick to the healthy ketogenic diet, intermittent fasting, and Dr. Berg's keto supplements. These supplements are not meant to replace a keto diet but instead, enhance your results.
What keto supplements do you need?
Here is your guide to the keto supplements you should use while on a ketogenic diet.

---
1. The Keto Kit
This is the ultimate combination of products essential for anyone getting started with ketones. If you have been doing keto for some time, it will help you make sure you are getting all of the benefits possible from it.
The keto kit provides everything you need to get on the right track with the keto lifestyle. In the kit you will find Dr.Berg's books "The New Body Type Guide" and "It's Not Lose Weight to Get Healthy, It's Get Healthy to Lose Weight." The kit also contains Dr. Berg's Electrolyte Powder, Nutritional Yeast, and the Raw Wheat Grass Juice. There is a wealth of benefits all wrapped up in this easy keto kit.

How to use Dr. Berg's Keto Kit
Electrolyte Powder:
Mix 1 scoop of powder in 12 ounces of water and take once per day.
Nutritional Yeast Tablets:
You can take 2 of these tablets 3 times per day with or without meals.
Lemon Raw Organic Wheatgrass Juice Powder:
Use 1 scoop per day added to a shaker bottle with water. Take in the early hours of your day.
Dr. Berg's Companion Booklet: Start by reading "It's Not Lose Weight to Get Healthy, It's Get Healthy to Lose Weight" to get started with the keto kit.
Dr. Berg's New Body Type Guide:
This will give you all of the information you need on how to do Dr. Berg's healthy keto plan. Study this book after you read Dr. Berg's other included booklet.
Top Benefits:
Learn healthy ketosis
Support your body with essential key nutrients
Prevent fatigue, the keto flu, and other symptoms of getting started
Successfully transition to burning fat
2. Meal Replacement Shake with MCTs
This delicious chocolate brownie shake makes it easy to get everything you need out of a keto meal in a simple and fast way. It's not protein powder. It is a ketogenic meal replacement. Unlike most protein powders this specially formulated powder contains zero sugar. Instead of sugar, you will find ingredients like cocoa powder and natural stevia extract. It will be the meal, pre-workout fuel, or delicious dessert you look forward to.
This meal replacement is packed with 11 grams of healthy protein. Getting enough MCTs (medium-chain triglycerides) is essential. You won't have to worry about remembering to take an MCT oil capsule, because this powder contains the MCT oil you need. This shake is fantastic for enhancing fat burning and giving you an extra boost in energy.
How to use Dr. Berg's Meal Replacement Shake with MCTs
Mix 1 scoop of powder with water, shake it up, and head out to that meeting or to pick up the kids from school. For an extra creamy flavor try adding one scoop to keto-friendly almond milk instead of water.
Top Benefits:
Healthy and delicious
Contains organic plant-based protein
Enhances ketosis with MCTs
Helps build muscle
Aids workout recovery with BCAAs (branched-chain amino acids)
Gluten-free, Vegan, Non-GMO, Soy-free
3. Sleep Aid
Promote healthy sleep cycles and wake up feeling refreshed instead of groggy. This sleep aid will help relieve stress and relax the body so you can get the full-nights sleep you need. Better sleep will also contribute to enhanced ketosis. You need to get about seven to eight hours of good sleep for optimum fat burning—this will help you do that.
This sleep aid has been tweaked to perfection by Dr.Berg. It does not contain hormones like melatonin, just a special formulation of herbs, vitamins, nutrients, and amino acids.
How to use Dr. Berg's Sleep Aid:
Take 1 capsule 30 minutes before bed and enjoy a rejuvenating night's sleep.
Top Benefits:
Natural ingredients without melatonin or valerian root
Sleep through the night without the need for potentially harmful sleeping pills
Wake up refreshed and ready for the day
There is a vegan option

4. Adrenal & Cortisol Relief
Stress is dangerous to your overall health. Added stress can also make it more difficult to lose weight. This easy to take veggie capsule supports the adrenal glands. It will not only provide instant stress relief but supporting the adrenal glands will also help you get rid of stubborn belly fat.
Ashwagandha root extract is known to be a powerful herb that contributes to chronic stress relief. This unique extract will also help you overcome fatigue throughout the day. Dr. Berg's Adrenal & Cortisol Support capsules contain double the amount of Ashwagandha root extract than most other stress relief aids.
How to use Dr. Berg's Adrenal & Cortisol Relief
Take 1 capsule 3 times per day and feel your stress melt away in minutes.
Top Benefits:
Contains B vitamins
Promotes weight-loss
Provides energy
Promotes sound sleep
Relieves stress
5. Hair Formula
There are many things that can cause hair loss. If you are new to the keto lifestyle, you may find you aren't taking in enough calories or getting enough nutrients. This can be a common mistake if you are not following the ketogenic diet and fasting correctly. A rare side effect of this may be hair loss.
Your hair may grow back naturally after you correct your diet. But, you may want to give it an extra boost. Dr.Berg's hair formula is excellent for both men and women. It contains fish collagen which is superior to cow or pig collagen. It also contains a stinging nettle root, which promotes the production of DHT.
How to use Dr. Berg's Hair Formula
Take 2 per day with a meal for optimal results.
Top Benefits:
Contains powerful herbs, minerals, and vitamins such as biotin
Replenishes hair nutrients to promote strong healthy hair
Stops hair loss
Maintains healthy skin and nails
6. Icelandic Sea Kelp
An iodine deficiency can cause weight gain over the entire body. It can also contribute to fatigue, brain fog, migraines, and much more. Icelandic Sea Kelp is a natural source of iodine.
Iodine supports the thyroid gland, which will increase energy and promote healthy metabolism leading to weight loss. It will also promote brain health and healthy detox.
How to use Dr. Berg's Icelandic Sea Kelp
Take 1 to 3 capsules per day in the morning with food.
Top Benefits:
Source of plant-based iodine
Excellent thyroid support
Boosts metabolism
Responsibly sourced sea kelp
7. Estrogen Balance Plus DIM
This is a natural way to support estrogen levels. Healthy estrogen levels will translate to healthy skin as well as pre-menopause, menopause, and post-menopause support. This product can also help aid weight loss and promote natural energy.
Dr. Berg's Estrogen Balance Plus DIM is packed with vitamins and nutrients that are essential for optimal health. DIM is a potent concentrated blend of cruciferous vegetables such as broccoli and kale.
How to use Dr. Berg's Estrogen Balance Plus DIM
Start out by taking 1 per day and over time you can increase to 2 per day. They can be taken anytime but will be absorbed better if taken with a meal.
Top Benefits:
Packed with tons of vitamins and nutrients including Vitamin E and DIM
Supports healthy skin
Promotes healthy estrogen levels
Supports pre-menopause, menopause, and post-menopause
8. Blood Sugar Support


---
This is a special blend of herbs that support healthy blood sugar levels. It also helps support healthy Fat Storing Hormone levels. A keto diet will support healthy blood sugar levels, but this will enhance your results. This product is especially good for those who have Fat Storing Hormone resistance.
Something unique about this Blood Sugar Support that not many other products on the market have is pancreatic extract. This product will help support the pancreas and adrenals, which control blood sugars. Supporting these parts of the body will also help you get into ketosis.
How to use Dr. Berg's Blood Sugar Support
Take 1 three times per day. You can take it with or without food. It is best if you spread the doses out throughout the day.
Top benefits
Assists ketosis
Supports blood sugar levels
Reduces cravings
Packed with 10 powerful ingredients
9. Gallbladder Formula
This incredible formula will support not only the gallbladder but also the entire digestion system. It is also great for those who are ready to start using ketones as fuel. It will help you break down fats and absorb fat-soluble vitamins.
This gallbladder formula will help you get relief from bloating, promote regular bowel movements, and help you feel more satisfied after eating—all of which will help aid weight loss. Dr. Berg's Gallbladder Formula is essential for those who don't have a gallbladder.
How to use Dr. Berg's Gallbladder Formula
You can take 1 of these capsules with meals.
Top Benefits:
Supports healthy digestion even without a gallbladder
Helps with nutrient absorption
Promotes a flatter stomach
Includes incredible ingredients such as stone root which support the growth of gallstones
10. Digest Formula
This Digest Formula will help promote healthy digestion and will help you absorb more minerals. This is great for those on a keto diet who find themselves overeating. If you are successfully doing keto and intermittent fasting you might find that when you do eat, you eat too much. Taking one of these before and after a meal will help.
These pills can help you feel better all around. They will not only improve your digestion but will also help you lose weight. Unlike antacids, this formula will get to the root of your stomach problems so you can feel better for longer.
How to use Dr. Berg's Digest Formula
You can start with 1 before a meal and then gradually increase up to 4 with a meal. You can experiment to find what will work best for you. However, the amount needed should decrease over time.
Top Benefits:
Supports healthy weight loss
Promotes a healthy digestive system
Gives your immune system a boost
Will reduce bloating, acid reflux, and heartburn
11. Mitochondria Energy
This is a product that after much research Dr. Berg created for himself. Mitochondria Energy is full of natural sources like vitamin D that are hard to get through a normal diet. They have been blended to support healthy energy levels.
If you are on a keto diet, you may want to take this keto supplement before you exercise. It will help increase energy levels and endurance—further enhancing your performance.
How to use Dr. Berg's Mitochondria Energy
You can take 2 of these supplements in the morning on a day you aren't working out. Or, if you are going to work out, simply take 2 before you exercise.
Top Benefits:
Supports Mitochondria function
Packed with tons of vitamins and nutrients including vitamin D
Enhances your performance during a workout
Supports healthy energy levels
12. Keto Fasting Tea
If you are on the keto diet, you are trying to get into ketosis so you can use ketones and fuel. One of the best things you can do for this is to go through periods of intermittent fasting. Intermittent fasting provides a multitude of benefits for the body. But, it can be difficult.
Dr. Berg's Keto fasting tea is a delicious blend of high-quality ingredients that will help reduce hunger and cravings while fasting. Keto fasting tea may also help support healthy blood sugar levels. Keto supplements like this are perfect for people new to fasting who need help making an easier transition.
How to use Dr. Berg's Keto Fasting Tea
Fill a tea infusion container with 1 teaspoon of tea. Let it steep and enjoy. You can reuse the same tea several times in one day.
Top Benefits:
Makes fasting easier
Helps you fast for longer
Supports healthy blood sugar levels
Tastes delicious
Unsweetened or Sweetened with stevia
13. Friendly Bacterial Probiotic
We see bacteria as gross and harmful. However, there are good bacteria strains that are essential to your overall well being. These are called probiotics. Your body is full of bacteria both harmful and friendly. Keeping the right balance of bacteria is key to keeping your body healthy.
Probiotics are the friendly bacteria that help maintain this balance. When the balance is thrown off, probiotic supplements can also replenish the friendly bacteria. This is a 100% natural Friendly Bacterial Probiotic. It's great combined with a keto diet to help enhance your digestive and immune health.
How to use Dr. Berg's Friendly Bacterial Probiotic
Start out by mixing 1/2 tsp. into a glass of water and take before bed. As your body adjusts, you can slowly increase to one cap full a day.
Top Benefits:
Maximizes the absorption of nutrients
Boosts your immune system
Helps maintain regular bowel movements
Will survive the stomach acids
Has a stable shelf life
14. Trace Minerals
Dr. Berg's Trace Minerals promote overall health from healthy skin and nails to a healthy digestive tract. These trace minerals may also help those who are on a keto diet ensure they are getting all of the minerals they need.
This formula consists of rare plant-based minerals that are essential to happy and healthy bodies. These are the building blocks for health, and anyone can benefit from taking them. Even if you are eating a diet loaded with fruits and vegetables, you may still not be getting all of the trace minerals you need.
How to use Dr. Berg's Trace Minerals
Take 1 dropper of this unique formula blended in water each day to replenish your trace minerals.
Top Benefits
Boosts skin, hair, and nail growth
Promotes healthy digestion
Essential for protein metabolism
Reduces food cravings
15. Cruciferous Superfood
Very few people consume enough cruciferous vegetable. Cruciferous vegetables are vegetables like broccoli, beetroot, and brussels sprouts. This is one of Dr. Berg's favorite keto supplements, and there is no wonder why. This is an incredible blend of powerful and effective superfoods.
Cruciferous vegetables are full of vitamins, nutrients, and phytonutrients. These supplements have benefits for the entire body, but they especially support the liver and immune system. This is a great product for people who are in ketosis and on a keto diet but are struggling to get all of the vitamins and nutrients they need.
How to use Dr. Berg's Cruciferous Superfood
You can take 3-6 all at once or spread them out throughout the day.
Top Benefits:
Supports a healthy liver and immune system
Gives you more energy
Contains 11 organic superfoods
A Healthy detox solution
Boosts the immune system
Supports healthy weight loss
16. Veggie Solution
This is a new product by Dr.Berg that is coming soon. You won't want to miss it.
It's hard to fit the amount of vegetables you need into your daily diet. This is especially true if you are on the keto diet.
If you aren't eating enough vegetables, then you aren't getting all of the vitamins you need. You also aren't getting enough fatty acids like omega-3s and omega-6s. This will damage the body leaving you feeling run-down and tired.
Dr. Berg's Veggie Solution makes it easy for you to get the endless veggie benefits you need. This powerful keto-friendly powder is a necessity to anyone's diet who can't seem to fit in enough vegetables. It's even packed with protein and fiber.
How To Use Dr. Berg's Veggie Solution
Just mix two scoops into water or a smoothie. Two scoops of powder are the equivalent to six cups of vegetables.
Top Benefits:
Supercharges your energy levels
Supports healthy blood sugar levels
Promotes weight loss
Supports healthy digestion
Contains anti-aging benefits
Fast and easy zero carb nutrition
Boosts keto results
Optimize Your Keto Diet and Enhance Your Results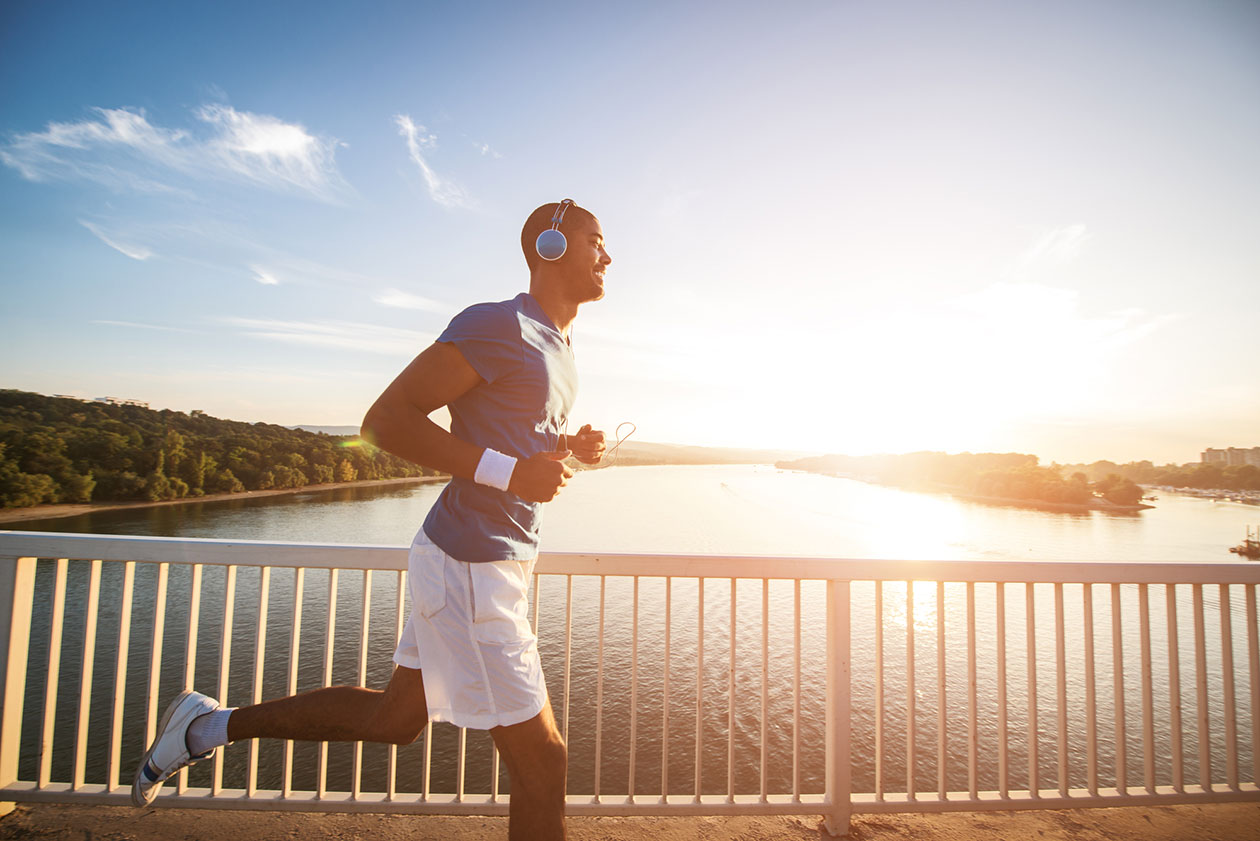 ---
You don't need exogenous ketones, exogenous ketone supplements, or MCT oil capsules to enhance your ketogenic diet. Dr. Berg Provides all of the essential supplements you need to prevent nasty symptoms like the keto flu and maximize your results.
These are trusted products formulated and used by Dr. Berg that have helped thousands of people on the ketogenic diet. There is no risk. Try one of these incredible keto supplements with a 30-day money back guarantee and see how they can help you.